PT Classroom - An Interdisciplinary Approach to Treating Cancer Related Pain ׀ by Jay Hurh, MD, MPH & Chai Rasavong, MPT, MBA

Upon completion of his undergraduate degree, Dr. Jay Hurh entered graduate school with a focus on molecular biology and the study of disease patterns in society. Dr. Hurh's research background and his interest in the relevance of research in the clinical setting led him to the field of medicine. After medical school, Dr. Hurh completed a residency in anesthesiology and a fellowship in interventional pain management at the Medical College of Wisconsin, where he was one of two chief residents for the program. With a background in the research of basic sciences and extensive clinical training, Dr. Hurh has a well-rounded perspective for the treatment of patients with difficult and painful conditions.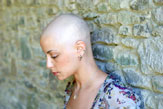 Patients with cancer not only have to worry about the disease, but may also have to deal with the pain that may be associated with the malignant disease itself, or subsequent to treatments, such as surgery, chemotherapy or radiation therapy (1). The pathophysiology of pain due to cancer may be complex and include a variety of nociceptive, inflammatory, and neuropathic mechanisms (1). Health care providers of patients' with cancer should work closely together as an interdisciplinary team in order to achieve the best possible results for the patient. This team can include physicians, physical therapists, occupational therapists, nurses, psychologists, counselors, etc. Being able to control the pain in a sufficient manner requires that frequent reassessment be conducted by all disciplines (2).

The reassessment should include the following dimensions of pain: location, intensity, factors influencing its occurrence (i.e., what makes it better or worse), observed behaviors during pain, psychosocial variables (e.g., attitudes, situational factors), effects of pain, effects of therapy, functional limitations, patterns of coping and the patient's goal for pain relief (3).

Appropriate current treatments for cancer related pain include a valid therapeutic role of non-opioid and opioid analgesics, adjuvants -such as gabapentin, biphosphonates, palliative radiation therapy and radiopharmaceutical compounds, and interventional pain therapy (including neuraxial drug infusion and verterbroplasty for spine metastases) in selected patients (1). Physical therapy intervention including exercise, functional training, postural training, myofascial release, lymphedema management, electric stimulation, heat, cold, etc. can also be utilized to help the patient manage pain.

Treating the patient with cancer related pain should be on an individual basis as each patient's condition and situation will be specific to that patient. Additional variables or side effects to consider when working with the cancer patient can include cancer related fatigue, over sedation, and acute immobilizing pain (2). As a result of these variables, it may prove difficult for the patient to participate in physical therapy. Therefore, it will be even more essential for the therapists to work closely with the interdisciplinary team in order to help the patient manage the pain.

Only working together as an interdisciplinary team and understanding not only the disease and the treatment options available will we be able to help our patients achieve the best possible outcome for pain management and function.
Last revised: July 11, 2009
by Jay Hurh, MD, MPH & Chai Rasavong, MPT, MBA
References
1) Sarantopoulos CD. Advances in the therapy of cancer pain: from novel experimental models to evidence-based treatments. Signa Vitae 2007;2 Suppl 1:S 23-41.
2) Malone DJ, Lindsay KLB. (2006). Physical Therapy in Acute Care: A Clinician's Guide. Slack, Inc.
3) http://www.cancercenter.com/liver-cancer/pain-management.cfm
Please review our
terms and conditions
carefully before utilization of the Site. The information on this Site is for informational purposes only and should in no way replace a conventional visit to an actual live physical therapist or other healthcare professional. It is recommended that you seek professional and medical advise from your physical therapist or physician prior to any form of self treatment.
Copyright 2005-2022 CyberPT Inc. All rights reserved.