---
Maximize your advertising dollars by posting your PT related course on the CyberPT Continuing Education Board!
CyberPT offers a competitive and effective advertising solution for marketing your continuing education courses. Sign up now and post your courses to maximize your marketing efforts. ....More >>
---
Discover what others are saying about a course before you sign up.
Share your experiences by reviewing a course you attended which was listed on the CyberPT Continuing Education Board. ....More >>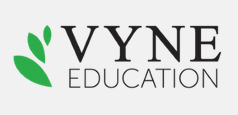 Integrating Neurotherapeutic and Sensory Technique
Sensory Integration/Motor Orthopedics

Pennsylvania
---
Integrating Neurotherapeutic and Sensory Techniques Into Therapy for the Special Needs Client
The special needs client often presents a unique set of challenges for therapists, other professionals and caregivers. The coexistence of multiple disabilities, including impaired mobility, sensory dysfunction, limited range of motion, and compromised coordination, strength and tone, calls for a paradigm shift in assessment and treatment of these individuals. It is important for therapists to utilize a multilateral approach to evaluation and treatment, thinking beyond traditional protocol and integrating the most effective techniques from different models in order to help individuals with disabilities achieve the greatest functional outcomes--physically, emotionally and socially.

Participants in this one-day seminar will acquire practical strategies for assessment and treatment of clients with special needs, from both the neurological and sensory perspectives to form a systems model approach. You will examine therapeutic techniques to improve tone, balance, coordination, strength, range of motion and focus, and you will learn multilateral observation methods to help write appropriate goals within IEPs and IFSPs. Home and classroom exercise programs will be outlined to help foster continued progress. These skills can be used immediately to help the client with special needs experience greater function, independence and improved self-esteem that will allow them to succeed in a variety of environments.
What you will learn
Integrate the most effective treatment techniques from neurotherapeutic and sensory models to produce optimum therapeutic outcomes
Utilize multilateral feedback to augment goal writing for IEPs and IFSPs
Develop skills to improve balance, coordination, strength/fitness, tone, focus and cognitive abilities in children and adults with special needs
Outline therapeutic activities that can easliy be incorporated into the home or classroom
Discover the benefits of a quality-based approach to assessment and treatment of clients with disabilities
Define the components of both neurologically and sensory-based therapy models and determine how they can be combined effectively to enhance outcomes
Discuss the latest tools and equipment and examine treatment techniques that improve tone, balance, coordination, mobility, strength and focus in clients with special needs
Discuss ways in which scoliosis and poor posture affects our muscles, range of motion and functional ability
Identify how to facilitate better body alignment, body awareness and improved function with proper cues and positioning
Integrate positioning, range of motion, reflexology and other hands-on techniques into treatment
Utilize high-level balance activities to benefit clients with impaired mobility
Outline activities and create an exercise program that can easily be incorporated into the home or classroom setting through a systems model approach to promote continued progress
Speaker Biography
Michelle Lindsey, PT, MBA, CPT, is a Physical Therapist with 12 years experience who owns Rising Star Therapy Specialists, LLC, in Phoenix, Arizona, where she specializes in treating pediatric and adult special needs clients. Throughout her career, Ms. Lindsey has worked as a therapist in various settings, including orthopedics, skilled nursing services, home health, outpatient and acute care. She has delivered many in-services to schools, day programs, group homes and state-operated agencies on physical therapy and exercise for persons with disabilities. Additionally, she was a guest speaker at the National Spinal Cord Injury Association Conference in 2002.

Ms. Lindsey is a Certified Personal Trainer and has won national recognition in many areas of fitness. She was a competitive gold medal figure skater, an elite marathon runner on the 1997 United States Maccabiah Open Track and Field Team, a triathlete and a professional speed skater. Ms. Lindsey received a special award from the United States Tennis Association in 2001 for coaching and directing a team for the Special Olympics. She received her Bachelor of Science degree in Kinesiology at Indiana University, her Bachelor of Science degree in Physical Therapy at The Finch University of Health Sciences, Chicago Medical School and her Master of Business Administration in Health Care Management at the University of Phoenix. She views her clients as unique individuals with varied skills and abilities. She inspires them to extend beyond their best efforts and provides a comfortable, compassionate, respectful environment in which they can develop abilities that contribute to a lifetime of success and happiness.
This course is available as an in-house program. With CCE in-houses, you choose the topic, dates, and facility. CCE will provide the speaker, course content customized to your needs, CE credit, course materials, and an advertisement to post in your facility.
For more information, check out our website: www.CrossCountryEducation.com or call (615) 238-9239.
Job Ref No: PTNUSEN
End Date:Friday, February 11, 2011
Contact Info
Customer Service

customerservice@crosscountryeducation.com
Cross Country Education 9020 Overlook Blvd, Ste 140 Brentwood, TN 37027 Toll Free Phone- 800.397.0180 Local Phone- 615.346.5350 Fax- 615.331.4415
http://www.crosscountryeducation.com

---
Copyright © 2006-2019 CyberPT Inc. All rights reserved.
Powered by PayPal- PayPal Verfied