---
Maximize your advertising dollars by posting your PT related course on the CyberPT Continuing Education Board!
CyberPT offers a competitive and effective advertising solution for marketing your continuing education courses. Sign up now and post your courses to maximize your marketing efforts. ....More >>
---
Discover what others are saying about a course before you sign up.
Share your experiences by reviewing a course you attended which was listed on the CyberPT Continuing Education Board. ....More >>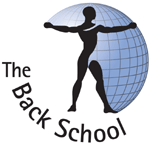 CETS: Employment Testing and Job Site Analysis Certification Work
Ergonomics / Work Injury Functional Capacity Evaluation Industrial Rehab

Georgia Smyra August 12, 2017
---
Learn to perform employment testing and job site analysis

This course will cover the Employment Testing process in its entirety. It will teach you steps to develop, administer, and reassess an employment testing program for each phase of the hiring process. You will learn how to objectively identify essential job demands information through job site analysis and turn those essential functions into an EEOC and ADA compliant protocol. Immediately improve return on investment by developing skills to maximize use of functional job site analysis. Our training will help you to develop and successfully market Employment Testing programs that can improve productivity, reduce injuries, decrease costs, and improve employee quality of life.

k

Course Objectives

- Understand the appropriate use and difference among types of employment testing
- Comprehend the components of an employment test that is job related and consistent with business necessity
- Outline the key components of a successful employment testing system
- Understand the requirements of test administration and the return on investment for providers and employers
- Identify, measure, and report essential demands validly and objectively

Instructor
Leslie A. Alvarez, ATC, CEAS, CFCE

Leslie is the Director of Employer Services for BenchMark Rehab Partners, a nationwide physical therapy provider. Leslie is a Certified Athletic Trainer specializing in employment testing, ergonomics, employment and workers' compensation regulations, emergency medical services, injury management, safety, and wellbeing programs. She has been the head athletic trainer for several college and high school level sports teams. Leslie completed all MSHA training and is a presenter of MSHA part 48 training.

Leslie is a certified provider with the leading employment testing system and has a certification as a physical ability validity evaluator (PAVE). She has been trained in several employment testing and functional capacity platforms.

Working with a variety of employers from coal mines and natural gas fields to food processing facilities and offices has allowed Leslie to develop a variety of professional skills with successful programs. A firm background in objective assessment as an athletic trainer combines well with Leslie's passion for improving quality of life, leading to impactful onsite interventions.

Pricing
Tuition: $325.00   14 Day Advanced Price: $295.00 

Aug 12, 2017  
The Atrium
2400 Herodian Way
#250
Smyrna, GA 30080

For more information click here: https://thebackschool.net/live-workshops/cets-employment-testing-and-jobsite-analysis


End Date:Saturday, August 12, 2017

Contact Info
Michael Dubin
The Back School
michael@thebackschool.net
Phone :404.355.7756
Fax :404.355.3907

---
Copyright © 2006-2016 CyberPT Inc. All rights reserved.
Powered by PayPal- PayPal Verfied