---
Maximize your advertising dollars by posting your PT related course on the CyberPT Continuing Education Board!
CyberPT offers a competitive and effective advertising solution for marketing your continuing education courses. Sign up now and post your courses to maximize your marketing efforts. ....More >>
---
Discover what others are saying about a course before you sign up.
Share your experiences by reviewing a course you attended which was listed on the CyberPT Continuing Education Board. ....More >>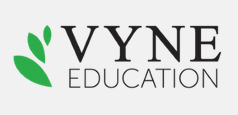 Myofascial Release: Clinical Applications
Myofascial Release Home Study/Online Courses

Florida
Florida
Florida
---
Learn the basics of how to apply MFR to improve tissue mobility, circulation, and posture, and decrease painful restrictions using this gentle manual therapy technology to achieve improved functional outcomes across the lifespan.
Soft Tissue Mobilization



Clients will often present with a constellation of sometimes vague and unusual symptoms that do not follow typical dermatomal or myotomal patterns. They report pain, stiffness or difficulty moving, and sensations of tension in areas distant from the apparent region of injury. Many of these clients are experiencing myofascial pain. It does not appear on usual radiographic studies such as x-rays, MRIs, or our standard examination routines. It is best diagnosed by the skill of a manual therapy practitioner, using motion testing and posture analysis. Myofascial restrictions can influence posture and movement patterns. It may take quite some time for the myofascial pattern to develop. Symptoms may appear months or years after a trauma or stressful event, at the point when the body has maximized its adaptive potential and loses the ability to compensate for abnormal tissue tension. Standard treatment protocols using medication, exercise and modalities may fail to address the problem effectively. Manual release of these fascial adhesions and fibrosis/scars is essential to restore motion.



In this course, you will learn how to differentiate between myofascial conditions such as myofascial pain syndrome and fibromyalgia. You will identify motion restrictions through posture observation and hands-on motion testing. You will learn the basics of how to apply MFR to improve tissue mobility, circulation and posture, and decrease painful restrictions using this gentle manual therapy technology to achieve improved functional outcomes across the lifespan.
What You Will Learn:
• Identify soft tissue motion restrictions/fibrosis/scars in the skin and myofascia
• Describe the intricate anatomy and function of our complex myofascial system
• Perform a myofascial evaluation of posture observation and motion testing of the skin and muscles to identify motion barriers
• Discuss indications and contraindications for myofascial release
• Define myofascial pain syndrome and fibromyalgia and discuss the differences between them
• Apply myofascial skin glide, skin rolling, crosshand releases, laminar releases, muscle play, circular friction, z-friction, elbowing, knuckling, distraction, respiratory diaphragm release and psoas release to improve functional mobility as part of a therapeutic program
• Discuss the evidence-based research regarding the impact of the fascial system and efficacy of myofascial release


What You Should Bring: Participants should bring lab clothes to wear for practice, such as halter tops and shorts. Bring massage lotion. It is strongly recommended participants bring a massage table or mat to
practice on since this course emphasizes hands-on lab.
Who Should Attend:
• Physical Therapists

• Physical Therapist Assistants

• Occupational Therapists

• Occupational Therapy Assistants

• Athletic Trainers

• Massage Therapists

• Acupuncturists

• Nurses

• Chiropractors

• Physicians

• Rehabilitation Professional Educators

• Kinesiotherapists


What Others Are Saying:
"Theresa Schmidt is an incredible teacher who invigorates her students with her multidisciplinary approaches to teaching. Presenting her in-depth knowledge and skill in her seminars, she gives you material to use immediately in your clinic and many valuable hands-on tools to enhance your practice."
Jodie Collins, Physical Therapist, Babylon, NY

Your Presenter:
Dr. Schmidt is focused on providing evidence-based education, hands-on therapy that audiences can practice immediately, and outstanding patient care. Courses include Myofascial Release, Integrated Neuromuscular Re-education, Geriatric Balance and Fall Prevention, Evidence-based Myofascial and Craniosacral Therapy, Positional Release, Flex-Ability and more. Bring a class to your clinic. For additional information on live and home study courses and resources offered by Dr. Schmidt, visit her website at www.educise.com
She also offers live and home study courses through Cross Country:
https://www.crosscountryeducation.com/cce/speaker/Theresa_Schmidt"
This course has an On-Demand webcast, Self-Study and DVD format option. View it at: www.CrossCountryEducation.com
Job Ref No: PTMYO
End Date:Wednesday, July 26, 2017
Contact Info
Customer Service

customerservice@CrossCountryEducation.com
Cross Country Education 9020 Overlook Blvd, Ste 140 Brentwood, TN 37027 Toll Free Phone- 800.397.0180 Local Phone- 615.331.4422 Fax- 615.346.5350
http://www.CrossCountryEducation.com

---
Copyright © 2006-2016 CyberPT Inc. All rights reserved.
Powered by PayPal- PayPal Verfied