---
Maximize your advertising dollars by posting your PT related course on the CyberPT Continuing Education Board!
CyberPT offers a competitive and effective advertising solution for marketing your continuing education courses. Sign up now and post your courses to maximize your marketing efforts. ....More >>
---
Discover what others are saying about a course before you sign up.
Share your experiences by reviewing a course you attended which was listed on the CyberPT Continuing Education Board. ....More >>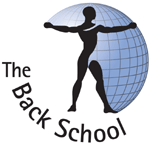 CEAS II: Expanded Ergonomics Assessment Skills Certification
Ergonomics / Work Injury Industrial Rehab

Illinois Chicago 3/15/19 - 3/16/19
Colorado Denver 8/15/19 - 8/16/19
New York New York 11/14/19 - 11/15/19
---
15 Contact Hours: Provides CEAS II™ Certification
Also available as a self-paced online course. Learn More
Formally titled CEAS II: Aging Workforce Ergonomics Solutions Certifications
The CEAS II workshop will provide enhanced skills for performing specialized ergonomics job assessments using quantifiable evaluation tools. With a specific focus on the aging workforce you will learn the differences between and uses of various evaluation tools, practical techniques for choosing cost effective solutions and methods to compile concise client reports. Additional topics included are specific to healthcare professionals, office markets and manual material handling job sites.
Prerequisites
There are no prerequisites for this course. You are not required to be CEAS I Certified before taking this course.
 Objectives
Examine the impact of multiple facets of the aging workforce and ways to address these concerns that benefit ALL workers.
Review and practice using ergonomics' assessment tools such as REBA, RULA and Roger's Muscle Fatigue Analysis on selected samples.
Develop an enhanced understanding of the injury and rehabilitation process associated with a persistent injury.
Participate in group evaluations of selected industrial/healthcare/office work situations.
Expand participants' knowledge base of issues encountered by Material Handlers and manufacturing and warehouse workers.
Discuss how shift work and sleep deprivation issues affect and influence Job Performance.
Understand and work through a "Job/Process/Task Hazard Analysis" project.
Learn options for an "ERGO Leader" program.
Instructors
Primary instructor: Robert Niklewicz, PT, DHSc, CIE
Alternate instructor: Ronald W. Porter, PT, CEAS
Click here to read more about the seminar instructors.

About Certification
The workshop certifies that you are able to perform specialized ergonomics job assessments using quantifiable evaluation tools. After completing the written post-test you will be awarded your certification designating you as a Certified Ergonomics Assessment Specialist II (CEAS II™).

Continuing Education Units
Most professionals receive the standard 1/10 of a unit per contact hour. This workshop is approved for 1.5 CEUs in most states.

Tuition:
| | |
| --- | --- |
| Fourteen-day Advanced Purchase Price | $530.00 |
| Regular Purchase Price | $585.00 |
| Price for 3 or more participants (each) | $470.00 |
 To receive the three or more discount all registrations must be processed at the same time using a single credit card.
LOCATIONS / DATES
CHICAGO (OAK LAWN), IL March 15 & 16, 2019
DENVER, CO August 15 & 16, 2019
NEW YORK, NY November 14 & 15, 2019

End Date:Tuesday, July 30, 2019
Contact Info
Michael Dubin
The Back School
michael@thebackschool.net
Phone :404.355.7756
Fax :404.355.3907

---
Copyright © 2006-2019 CyberPT Inc. All rights reserved.
Powered by PayPal- PayPal Verfied