---
Maximize your advertising dollars by posting your PT related course on the CyberPT Continuing Education Board!
CyberPT offers a competitive and effective advertising solution for marketing your continuing education courses. Sign up now and post your courses to maximize your marketing efforts. ....More >>
---
Discover what others are saying about a course before you sign up.
Share your experiences by reviewing a course you attended which was listed on the CyberPT Continuing Education Board. ....More >>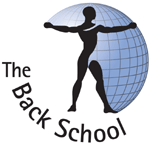 CEAS I: Ergonomics Assessment Certification Workshop
Ergonomics / Work Injury

Colorado Denver & Various Other Location August 20 & 21, 2020
California San Bernardino & Various Other Locations January 23 & 24, 2020
Hawaii Honolulu & Various Other Locations August 27 & 28, 2020
---
BSOA's proprietary assessment methodologies have been proven over time to be industry leading tools for evaluating risk, implementing injury prevention, and assessing functional ability and worker fitness. Our methodologies were developed and are continually updated utilizing peer-reviewed, published clinical research. They are time-tested, reliable and valid guidelines for clinicians seeking to confidently and accurately implement solutions for injury prevention, reducing Worker's Comp claims and increasing worker productivity. In this workshop you will learn BASIC ergonomics evaluation skills using the OSHA survey tools. Learn the skills to perform office, healthcare and industrial/manufacturing ergo evaluations and provide recommendations to reduce risk and increase productivity. (Provides CEAS™ Certification)

Our training will teach you how to perform OSHA-compliant ergonomics analysis applicable in the industrial, healthcare, and office workplace. In our basic occupational ergonomics workshop, you will learn to identify potential hazards that contribute to the development of musculoskeletal disorders. Using best practices, our method instructs implementation of cost-effective, high-impact solutions for prevention of workplace injury. By developing effective tools to market your ergonomics services, you can become a strategic partner with current and prospective internal and external customers in delivering practical solutions for risk reduction and increased productivity.

You will learn:
• To identify the anatomical areas susceptible to injuries and differentiate the causes, signs and symptoms of MSDs.
• The components and application of an OSHA ergonomics jobsite analysis form.
• To identify and implement correct methods for controlling risk factors.
• To demonstrate and practice prevention strategies.
• Successful marketing techniques for ergonomics programs.
• Ergonomics problem solving.

At the completion of this course, you will be designated as a Certified Ergonomics Assessment Specialist (CEASTM). By completing our Ergonomics Assessment Certification Workshop, you will have the skills and tools to confidently and accurately implement solutions for injury prevention and reducing workers' comp claims.

Course Instructor Info
Ronald W. Porter, PT, CEAS III
Director


Ronald W. Porter is a recognized expert in the field of Occupational Safety and Health, and Ergonomics. In the past 30 years, since becoming Director of the Back School of Atlanta, he has instructed over 1000 workshops and seminars on Ergonomics Awareness and Musculoskeletal Disorder Prevention to physical and occupational therapists, medical doctors, occupational health nurses, and industrial health and safety professionals. Ron has worked with over 200 industries, including Lockheed Martin Aeronautics, E.I. Du Pont, DS Waters, Shell Oil, International Paper, Cingular Wireless and the United States Navy, on the development and implementation of innovative ergonomics programs for both individual plant sites and entire corporations. He is often an featured presenter at national safety and health association conferences including the 2007 - 2010 American Society of Safety Engineers Professional Development Conferences, the 1995 - 2005 American Occupational Health Conferences, SEAK Annual National Workers' Compensation and Occupational Medicine Conferences in 2005-2007 and a March 2010 national webinar on the Aging Workforce for the ASSE Virtual Classroom. His Bachelor of Science degree is from the University of Tennessee-Knoxville and his Graduate Degree in Physical Therapy from Emory University in Atlanta, GA. He is a member of the American Physical Therapy Association, American Society of Safety Engineers and the American Industrial Hygiene Association.
Locations & Dates

Tuition: $585.00 14-day Advanced Purchase only $530.00
SANTA ROSA, CA January 16 & 17, 2020
SAN BERNARDINO, CA January 23 & 24, 2020
MILWAUKEE (BIG BEND), WI April 24 & 25, 2020
LAS VEGAS (HENDERSON), NV May 8 & 9, 2020
COLUMBIA, SC May 14 & 15, 2020
DENVER, CO August 20 & 21, 2020
HONOLULU, HI August 27 & 28, 2020

End Date:Tuesday, February 25, 2020
Contact Info
Michael Dubin
The Back School
michael@thebackschool.net
Phone :404.355.7756
Fax :404.355.3907

---
Copyright © 2006-2019 CyberPT Inc. All rights reserved.
Powered by PayPal- PayPal Verfied