---
Maximize your advertising dollars by posting your PT related course on the CyberPT Continuing Education Board!
CyberPT offers a competitive and effective advertising solution for marketing your continuing education courses. Sign up now and post your courses to maximize your marketing efforts. ....More >>
---
Discover what others are saying about a course before you sign up.
Share your experiences by reviewing a course you attended which was listed on the CyberPT Continuing Education Board. ....More >>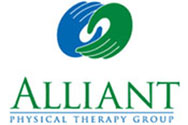 PT 501 - How to Start a PT Private Practice
Private Practice

Wisconsin Brookfield 5/15/2010
---
Have you always wanted to go into private practice? But don't know how?
You are probably like so many physical therapists who spend time developing their own skills learning to be a top notch physical therapist and then being confined by their work environment.
You then ask the question: Could I make it as a Private Practice Physical Therapist? If you are interested in starting your own PT Private Practice than this course will help you obtain some answers.
This course is presented by a number of experienced and successful professionals in the community. Course presenters include:
Chad Novasic, PT, CEO Alliant Physical Therapy Group
Carol Stauss, President Via1 Marketing Group
Gary Hensler, President CRS Accounting
Melody Kraii, President Medical Consultants
Chai Rasavong, PT, President CyberPT, Inc
Description:
Learn the fundamentals of starting a physical therapy private practice. This course will cover a variety of topics including:

Business Planning
Projections, budgeting, forecasting, financing, vision, mission statement, marketing, setting up your business.

Insurance Contracting
Learn more about insurance contracting, being in network, out of network, adjustments, co-payments, and more.

Medicare
Learn the Medicare basics. Learn about compliance and the Medicare language.
We are no longer taking registrations for this course. Please contact Chad Novasic by email chadnov@aol.com or by phone (262) 898-3930 to schedule a free one on one meeting to learn more about how to start your own private physical therapy practice.
PT 501: How to Start a PT Private Practice
Date:
May 15th, 2010 (Saturday)
8:30 A.M.-9:00 A.M. (Check In/Continental Breakfast)
9:00 A.M.-12:00 P.M. (PT 501 Course)

Location:
Sheraton Milwaukee Brookfield Hotel
375 South Moorland Road
Brookfield, WI 53005

End Date:Wednesday, June 2, 2010
Contact Info
Chad Novasic
Alliant Physical Therapy Group
chadnov@aol.com
Phone :(262) 898-3930
Fax :(262) 898-3933

---
Copyright © 2006-2019 CyberPT Inc. All rights reserved.
Powered by PayPal- PayPal Verfied